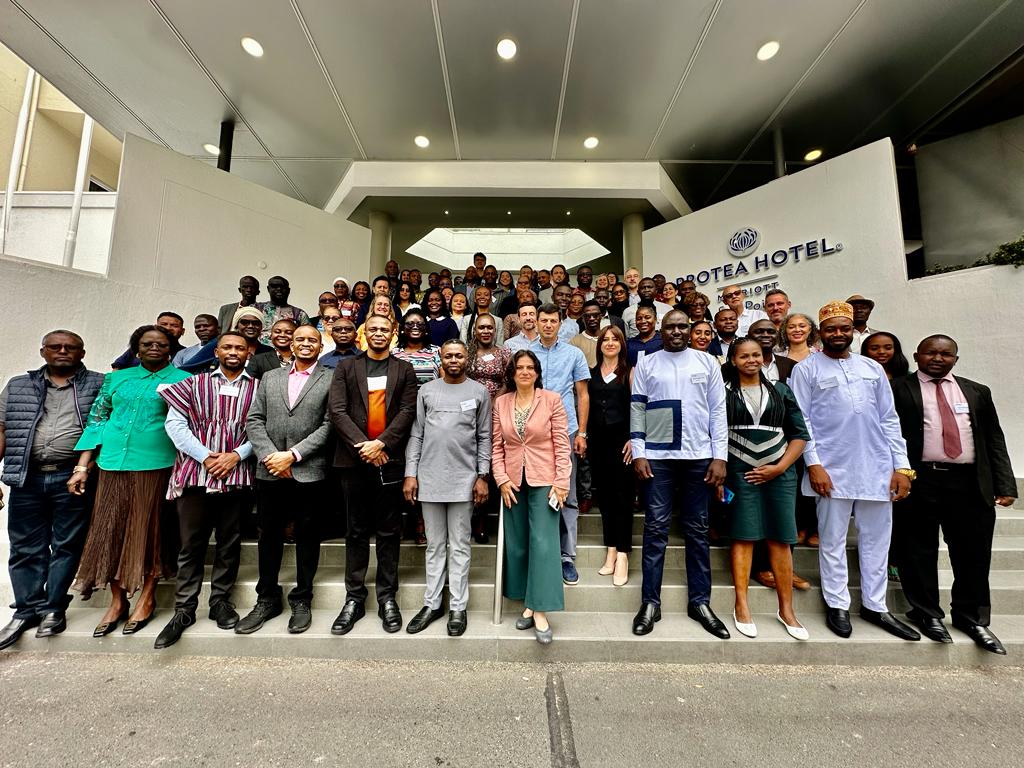 The GEO-LDN Global Dialogue Forum has officially begun, bringing together passionate participants from across the globe committed to the cause of land degradation neutrality. With a shared dedication to securing a sustainable future for our planet, the GDF promises to be a platform for collaboration, knowledge sharing, and collective action.
The first day of the Global Dialogue Forum is packed with exciting events and sessions that set the tone for this vital gathering of minds. Here's a snapshot of what transpired on this eventful day:
Welcome + Registration (08:00 – 09:00)
The day kicked off with a warm welcome and registration, as participants from diverse backgrounds came together to embark on this important journey.

Opening Session (09:00 – 10:30)
The opening session was graced by distinguished speakers who set the stage for the GDF:
UNCCD Barron welcomed everyone virtually, emphasizing the significance of our shared mission.
The GEO-LDN leadership shared their vision and goals for the Global Dialogue, laying out the roadmap for the event.
An introduction to the new FAO ILUP guidelines highlighted the importance of these guidelines in the context of land degradation neutrality.
World Café Preparation (11:00 – 12:00)
The afternoon was abuzz with activity as country teams collaborated to prepare their posters and world café stations. These preparations are a crucial step in ensuring the success of the upcoming World Café sessions.

World Café Session 1 (13:30 – 15:00)
During this engaging session, parallel country presentations unfolded at seven stations, with the audience divided into seven groups. The World Café Session provided a platform for countries to share their experiences and insights.

World Café Session 2
The second World Café Session continued the interactive discussions, with country teams presenting at eight stations, engaging eight groups of participants. These sessions allowed for in-depth conversations and the exchange of ideas.
Summary of World Café Sessions
As the day wrapped up, a summary of the World Café sessions was provided, highlighting the commonalities between use cases, identified questions, shared challenges, and initial recommendations to UNCCD. This collaborative effort will undoubtedly contribute to the cause of land degradation neutrality.

The first day of the GEO-LDN Global Dialogue Forum was a resounding success, setting the stage for more insightful discussions, collaborative efforts, and concrete actions in the days to come. Stay tuned for more updates and highlights from this exciting event that aims to shape a sustainable and resilient future for our planet. Together, we can make a difference!