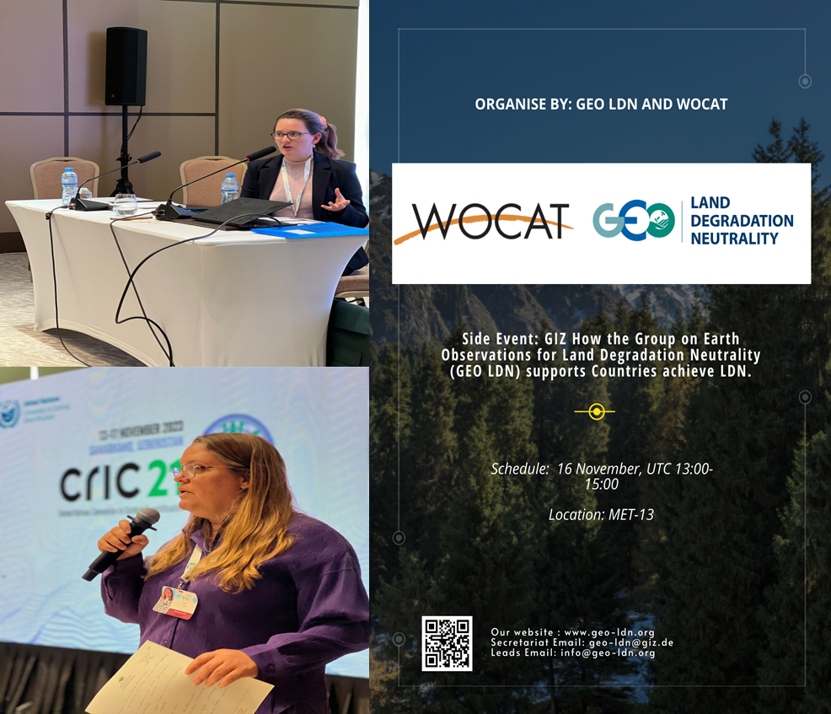 GEO-LDN, partnering with WOCAT, hosted a side event during "CRIC 21", the Committee to Review the Implementation of the (UNCCD) Convention.
The event was a platform for insightful discussions on sustainable development, featuring prominent speakers such as Ingrid Teich from WOCAT and Lena Moral Waldmeier from GEO LDN (GIZ). Our distinguished lineup included Ms. Narine Hakobyan from Armenia, Mr. Idi Awazi Emile from the Democratic Republic of the Congo, Ms. Mabel Emmanuel Omoteshowho from Nigeria, and Marioldy Sánchez Santivañez from Peru.
The diverse perspectives shared during the event added tremendous value to the discourse on sustainable practices across different regions. We were also honored to have Juliane Wiesenhütter, Head of the German Delegation, delivering impactful closing remarks.
For those who attended, we hope you found the discussions enriching and the networking opportunities valuable and thank you for being part of this successful side event!